Remote work is our new normal. Over the past few years, this shift has allowed many people to enjoy the flexibility of working from home. However, it's not always easy to access the same resources you have in the office. This is where hosted desktops come into play. Hosted desktops provide remote PC users access to all their work applications, programs, and files from anywhere. Remote workers can stay connected to the office and be productive while working remotely with hosted desktops. In this blog post, we will explore the benefits of using hosted desktops for the remote workforce.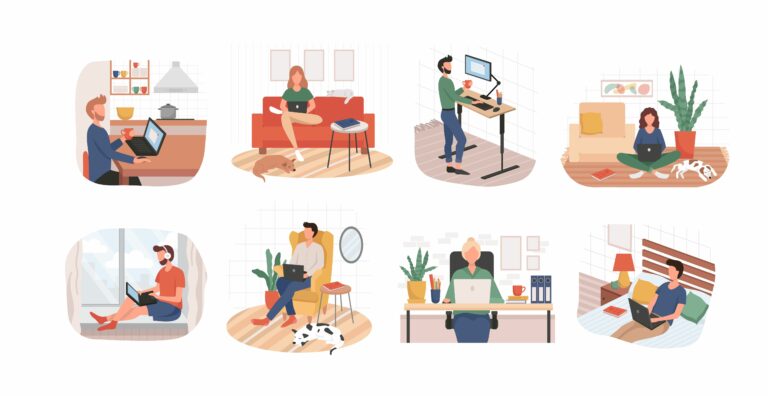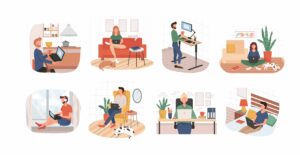 What are Hosted Desktops?
Hosted desktops are virtual desktops hosted in the cloud and accessible to users with an internet connection. This technology allows users to access their applications, programs, and files remotely from any device with an internet connection instead of downloading software on each device. Individuals or entire organizations can use hosted desktops. Virtual desktops are also very secure, as all data is stored in the cloud and protected by the service provider.  
Increased Productivity
By having a virtual desktop accessible from any device, anytime and anywhere, you can ensure that remote employees can stay connected and finish more work quickly. In addition to this, employees can access and edit documents, collaborate, and access the same software regardless of location. Platforms such as Azure, Citrix, or AWS allow for seamless integration with multiple devices so remote employees can easily switch from one device to another without worrying about compatibility issues. 
Improves Customer Service Relations
With hosted desktops, customer service representatives can access customer data and other relevant information. This means they can respond to customer queries and issues more efficiently, resulting in faster resolution times and better customer service. 
Enhanced Security
Hosted desktops allow employees to securely access their desktops from anywhere, as long as they have an internet connection. This means employers can provide secure access to sensitive company data and applications. It is because it helps prevent any security risks associated with data breaches.  
Reduced Costs
Hosted desktops are more cost-efficient than traditional in-house systems because they don't require any additional hardware or maintenance costs. Also, hosted desktops are cloud-based so they don't need a physical presence.  
Hosted desktops are subscription-based; companies can pay only for the resources they need rather than paying for licenses individually. They can scale up or down as their needs change and take advantage of advanced features without buying them.  
Improved Disaster Recovery
One of the primary benefits of hosted desktops for remote workforces is improved disaster recovery. Virtual desktops provide you with a backup plan and protect data in an emergency or natural disaster. This can help prevent long-term losses and minimize downtime. 
Hosted desktops provide backups of data stored on the system, allowing it to be restored in a crash. Therefore if your primary system goes down, they can easily switch to another device and continue working without interruption.  
Centralized Management
With hosted desktops, IT administrators can centrally manage their environment from a single location. This reduces the need for complex and manual configurations, allowing IT departments to respond quickly to changing business needs. Centralised IT management also ensures that users have access to the latest updates and security patches as soon as they become available. Furthermore, it simplifies upgrading hardware and software, providing IT teams with more efficient and cost-effective solutions. By leveraging the power of hosted desktops, IT teams can achieve improved system reliability, greater flexibility, and higher productivity. 
How to Ensure Your Communication is Effective with a Hosted Desktop
Train and educate your team:

Make sure they know the transition and what it means for them. This can be done through email announcements, meetings, or other communication channels. Ensure everyone knows how to access their accounts and what they need to do for everything to run smoothly (this includes systems administrators).

 
Choose a reliable cloud service provider:

If you're going with a new cloud service provider, ensure they have experience working with other companies like yours! This will allow them to anticipate any issues that may arise so they can be addressed before they become big problems.

 
What to Know if You Want to Get Started with Hosted Desktop
Find a suitable host:

There are many hosting providers out there, so you'll want to look into the ones that offer the features and services you need most. Some hosts offer Windows or Linux operating systems, while others offer both. This makes it easier for users who have been using Linux but want to switch to Windows. Some hosts also offer different levels of support depending on what kind of business you have and how much time you want to spend managing your server. If you're starting out, this may not be a vital factor for you right now—but it could be if and when your business grows.

 
What is your internet capacity:

Another thing to consider is how much space each plan offers for storage and bandwidth per month. Some plans offer unlimited storage space and bandwidth usage—which might not be necessary at first but could come in handy when your business expands or becomes popular online.

 
Your Budget:

Hosted desktops can vary in price depending on the provider and your options. Some providers offer more expensive plans that include more storage and maintenance. While others offer less expensive plans that have less storage and basic management. If you're on a budget, you must find a plan that fits your price range. Another thing to consider is maintenance costs—this will depend on the provider and how they charge for maintenance services. Some providers offer free support while others charge a fee for support services like virus removal or software updates.

 
Hosted desktops are invaluable for the remote workforce because they increase productivity, streamline collaboration and enhance data security. They allow businesses to provide employees with secure access to their desktops from anywhere and offer greater flexibility. Hosted desktops also enable centralized management and improved disaster recovery capabilities. By taking advantage of the hosted desktops offer, firms can have the best possible setup for their remote workforce.